Set against a grayscale backdrop, centered by a painting of soft curve abstract shapes, creator Jo Steel joined Jellysmack on a video call in full-blown technicolor.
You may have watched Jo Steel's content hundreds of times before, but could pass them on the street without knowing it. That's because their uploads generally involve complete transformations into everything from cyborgs, to baby Yoda, to Billie Eilish, to visual representations of modern social issues — each final look unrecognizable from the last.
Jo Steel started sharing their art with the goal of connecting with others and no expectations of finding fame. In fact, the all-media visual artist initially found a fanbase on one of the least visually driven and anonymous social platforms on the web: Reddit.
"I was posting anonymously on Reddit and it was gaining a lot of traction," they say.
Encouraged by the positive reception, Jo Steel started a Facebook page in early 2016 and began posting videos of their artistic projects. Back then, they were known as Jody Steel.
"I was just doing what I loved and sharing it online. I had no intentions of ever going viral or doing this for a living. It suddenly went viral and got to a point where I was like 'I'm going to quit my day job.'"
Their need to express through art was almost compulsive. "I drew on myself a lot in college," they recall. "I went to film school, which is one of the reasons I was able to start creating content. I knew how to work lights and cameras; I was able to edit on my own."
What started as popular posts in anonymous forums would eventually lead to a major viral success in mid 2016, when an upload entitled Body Image would attract 40 million views within 24 hours of being posted.
That caught the attention of the mainstream media with coverage by both the Huffington Post and Self. The video featured Jo (though never their face) painting their abdomen into a narrow, tight knot, a poignant commentary on the constraining nature of modern beauty and physique standards. 
The upload, which today has been viewed more than 100 million times, brought on an outpour of emotion and praise from people all across the world.
I'm a clinical psychotherapist specialized in eating disorder treatment (I'm also recovered). I cannot wait to share your amazing video with my clients….this is seriously one of the most amazingly cool things I've seen in a long time.

One of 82,000 Facebook comments on Body Image
"When I saw the positive influence it had on people, I could tell that this was something I would continue to do," Jo recalls.
In the six years since Body Image went viral, Jo has gone on to post hundreds of their signature time lapse art-in-the-making videos. Though they also paint on more traditional materials (the abstract painting behind Jo in their video interview was one of their own), their go-to canvas is the human body. By default, body painting adds a temporal element to the resulting artwork.
But that's okay, because Jo don't often find themselves at a shortage for inspiration.
"I ask people what they want to see from me — that's the simplest way," they shared. "Those suggestions are so helpful. The other side of it is, since the beginning of doing social media, I've really made a point to do things I care about, social causes like mental health awareness. I'll find inspiration by tapping into what's important to me, and then using art to express that."
Mental health is something Jo is passionate about: In late May, they joined a Jellysmack internal fireside chat where they candidly shared about their own struggles with mental health, a stressor many creators can relate to.
Being a creator, though rewarding and fulfilling by many measures, comes with its own set of challenges. Among them: Creator burnout and unsolicited negativity from people who seem to forget that they are sending hateful messages to real people online. 
"The hardest part about being a creator in the beginning was learning how to handle feedback…negative comments, messages that were unwanted, really building up a thick skin to all that," Steel says.
I've gotten to a point where I filter all that out. I know not to pay attention to all that negativity.

Creator Jo Steel
"Now it's just about being adaptable to changes on the platform. Day to day, the algorithms are changing and trends are changing. It's learning how to stay on your feet, stay relevant, and keep creating content that people are interested in."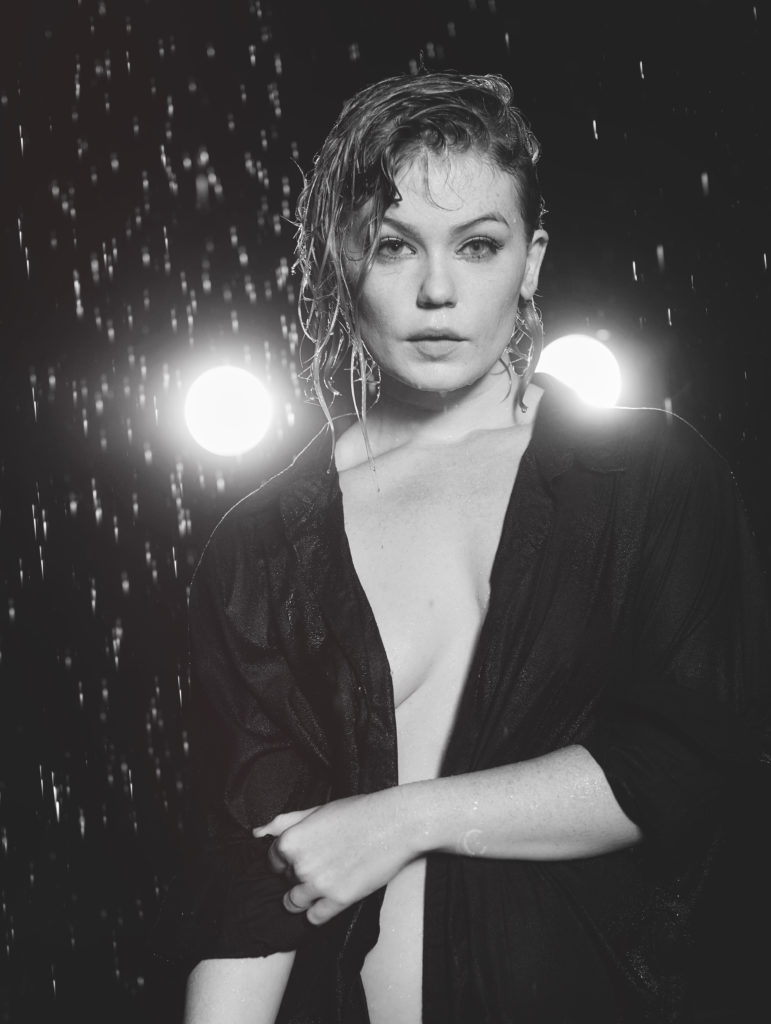 Of course, trolls and cyber bullying aren't the only kinds of comments and messages creators get. While community management and engagement is what many creators find to be one of the most taxing aspects of being a creator, it can also be one of the most rewarding.
"The thing I like most about content creation is the interaction I've had with people who follow my work. I've had a lot of emotional messages over the years; I also have people who get a lot of joy out of it," Jo says. "My biggest advice for anyone who wants to be a content creator is to put out content you like and that makes you happy. It's the same as any profession…you can't just go out and be famous. The more that's the goal, the less likely you are to achieve it. It's more about making content that you think is great — the audience will follow."
Going into 2021, it seemed that Jo Steel had made it. Millions of people avidly followed their career, eager to watch anything the visual artist would share with them. But as fate would have it, things were just warming up.
"I didn't anticipate that I would have the opportunity to work with some of the people I've worked with, go to the events I've gone to, and work with brands I've worked with," Jo says. "I've worked with huge movie studios, I've done charity events with people from the Fast and Furious cast. I just did a live event where I painted somebody to look like Jared Leto's character in Morbius, and got to meet him and the cast. That kind of stuff is totally unexpected."
These opportunities find Steel in part due to the explosive growth they experienced throughout 2021. Theirs is a profound case study of matching the art to the audience, the content to the platform.
In 2021, Jo Steel partnered with Jellysmack via the Creator Program to branch into new waters: Snapchat.
They were well received by Snapchat's audiences, a choice social app for Gen Z, to say the least. Within its first year of launch, Jo's Snapchat channel generated well over half a billion views. In fact, Steel's Snapchat channel topped the performance of their Facebook page, which at the time, was in its fifth year of maturity and already boasted millions of dedicated followers.
The more the merrier. To date, Jo Steel's artistic journey is followed by more than six million people across the globe and counting. Their videos have been watched billions of times, and their name has gained recognition around the world.
So what does the future have in store for Jo Steel?
"Eventually, I want to take that storytelling to the next level and start creating film content again. I try with most of my makeup looks to have a story element to it. Even the process alone is a story."
"There's so many things I want to do," they say before adding, "I've always thought it would be cool to collaborate with someone like Nobosart on TikTok. She's super expressive. And I've always wanted to work with The Rock. He shared my art years ago, and I would love to paint him."
(Paging Dwayne Johnson.)
Jo's passion for film has underpinned their tremendous success as a creator. Over the years, they've earned several film credits ranging from acting, costume and set design, writing, and directing on IMBD.
Since they now do their work live at events, perhaps someday you'll be one of the lucky ones who watches Jo transform themselves or someone else into a pop culture icon, mythical creature of folklore, or a symbol of cultural commentary.
Jo's art form style and their canvass of choice—people—is a powerful reminder that our lives and stories are works of art, ones that only exist for a moment in time, our own masterpiece in the works.
I do it somewhat for myself. It is very cathartic to do art and put it out into the world. But most of it comes from the way it touches other people.

Creator Jo Steel
Appreciate the moment, add a little something beautiful to other people's canvasses, and savor the journey.